3 Shirt Collars That Won't Go Wrong
When it comes to choosing your shirt collars, you may be overwhelmed by the many options out there that are available to you. But fret not, in this editorial article, we will discuss 3 common types of shirt collars that will look smart on almost every gentleman.
1.

The Spread Collar
The Spread Collar is the go-to dress shirt collar that we recommend. It has just the right proportions for a collar without being too large or too small, and goes well with a tie or a bow-tie. This collar style also accommodates most tie knots very well, including small ones like the Four-In-Hand Knot or large ones like the Full Windsor Knot. The Spread Collar is also known to be pretty versatile as it can be worn on its own, or with a jacket and tie.
When worn with a jacket and tie, the collar points are able to be tucked nicely under the jacket. This small detail definitely brings together a suit and tie ensemble really well and elevate the whole outfit. The Spread Collar is a style that you can't really go wrong with.


2.

The Classic Collar
The Classic Collar is also sometimes known as the Point Collar. As the name suggests, the main feature of this collar style is the collar points which creates a more pointed down look. This can give the wearer a visually slimming effect which can work really well for plus size clients or if you have a rounder or wider face shape. By going for this collar style, it will help to visually lengthen your face.
However, compared to the Spread Collar, this collar style may be slightly less versatile as it has lesser room at the front and will only be able to accommodate smaller tie knots like the Four-In-Hand Knot or Prince Albert Knot.
3.

The Cutaway Collar
The Cutaway Collar is a bolder style compared to the Spread and Classic Collar. It is notably defined by the wide distance between the collar points and is probably the largest spread you will find on a shirt collar. For this type of collar, if you are going to be wearing a tie, you definitely need a larger tie knot like the Full Windsor or Balthus Knot to avoid showing the tie loop going into your collar. However, if you refer to the image below, you can see one of our clients sporting a smaller Four-In-Hand Knot which tends to give a more relaxed, nonchalant look.
There really is no hard and fast rule when it comes to determining the size of your tie knot, but rather just general guidelines to complement your collar style so that you do not draw any unwanted attention to yourself or look too out of place. This collar style will also work well for you if your face is particularly long, as it will help to balance out your natural face shape.
In other versions of the Cutaway Collar, you may notice that the angle of the collar to be completely horizontal or to some exaggerated extend, even angle backwards. As this collar style can be quite an aggressive look, it is best worn without a tie with the top button or two open just to tone it down a little. 
Conclusion
In our experience, these collar styles work really well with most gents. However, if you are looking to find the perfect one for yourself, it really boils down to your work environment. If you want to look business without drawing too much attention to yourself, play it safe and go for the Spread or Classic Collar. If you work for yourself, or you just enjoy a bolder look, go for the Cutaway Collar. It is also an added point to consider your face shape and what might work better for you out of the 3 collar style discussed.
If you have any other questions, feel free to hit us up at +65 8742 6863 and we would be happy to assist you. You can also book an appointment by clicking here. Be sure to follow us on Instagram at @assemblesg and like us on Facebook!
Outfit Ideas for Business Casual
Gone are the days where gents have to wear a suit and tie to work. Unless you are a banker or lawyer, most companies these days have started to adopt the Business Casual dress code. But what exactl...
Read more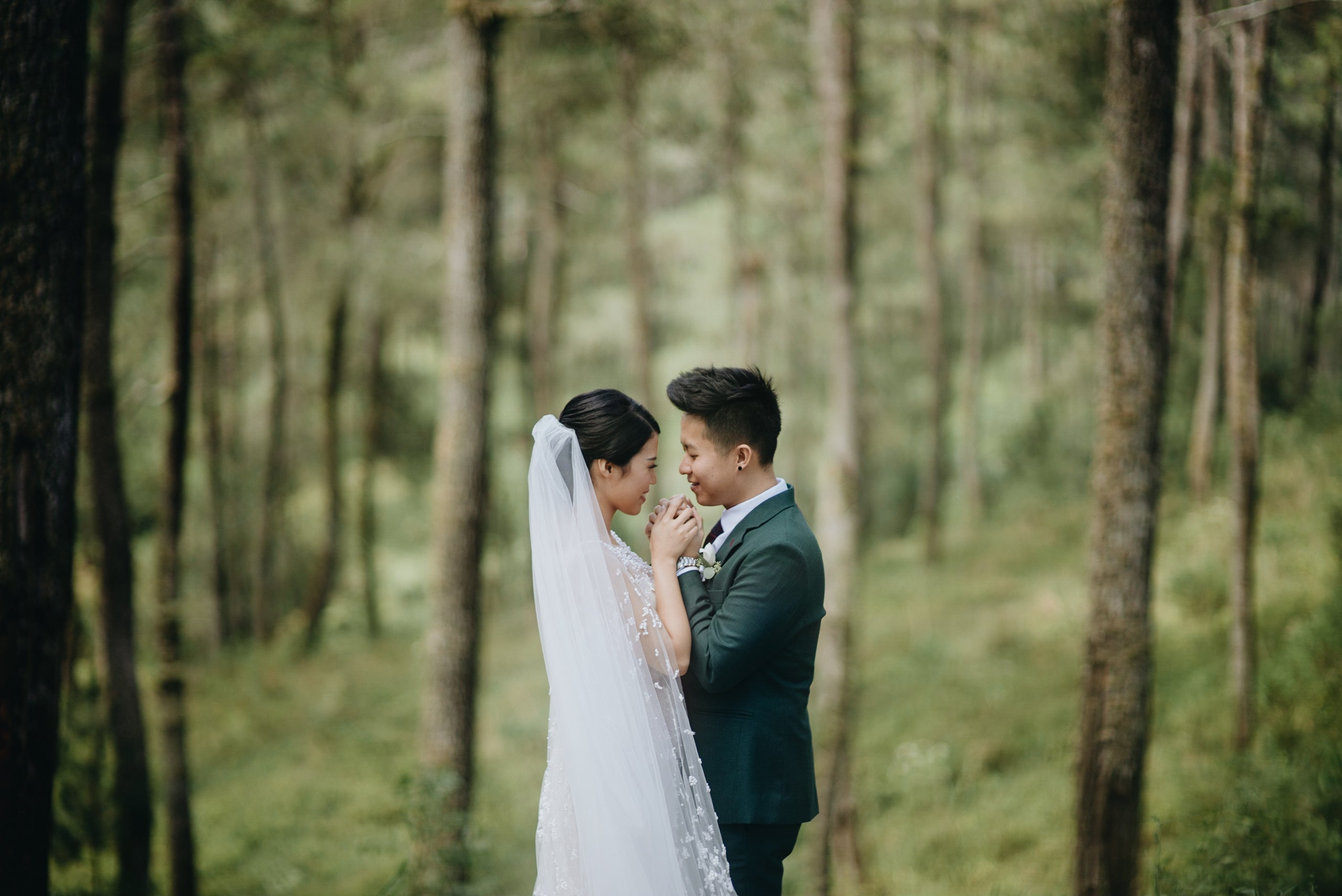 Top 5 Wedding Suit Inspirations For 2020
"My wedding is one-off so I'm just gonna buy a cheap suit off the rack." Gents, if that's what you're thinking, you are so WRONG! Your wedding day should be one of the best-dressed days of your li...
Read more