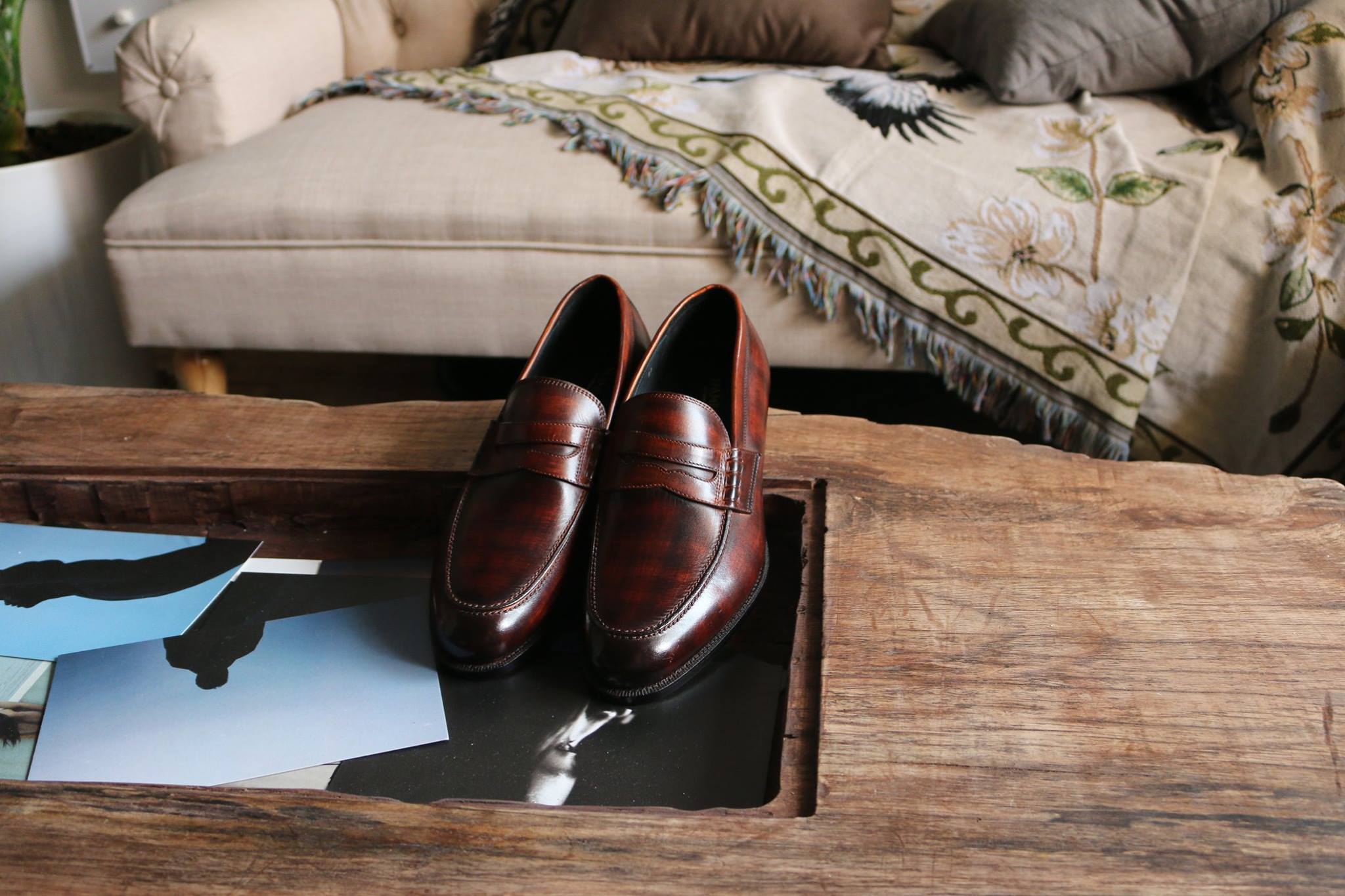 Understanding Goodyear Welted Leather Shoes
Just like tailoring, there is also so much to know about making a pair of leather shoes. People tailor their clothing pieces as they realise the importance of how the fitting of their clothes impact the overall look and image of themselves. Likewise, having a pair of good and high-quality leather shoes will make a very big difference to your look, and most importantly, comfort.
Now, when you go to a store to get a pair of leather shoes, don't you always hear "Goodyear welt"? What exactly is a "Goodyear welt"? Goodyear welt is a layer of leather (or rubber or plastic) outlining the outsole. It is exclusive to Goodyear welted leather shoes, and is not found on leather shoes of other construction methods.
For an instance, Blake-stitched shoes involve the sewing from inside of the insole to the sole directly. However in comparison, Goodyear welted shoes are made with an extra step. First, the insole, upper and an additional layer of welt will be sewn together, then the sole will be sewn separately with the welt. Therefore Goodyear welted shoes are characterised with the visible stitching on the outside, but invisible inside.
Goodyear welted leather shoes are usually on a higher price point than other shoes, and this is due to the construction process which requires more labour and craftsmanship. The addition of welt also contributes to additional materials needed. However many gentlemen are willing to make an investment on Goodyear welted shoes. Here are a few reasons why:
It is weather resistant.
As mentioned, insoles of Blake-stitched shoes are sewn directly to the soles. Hence many who worn these shoes encounter water entering their shoes more easily during rainy days. On the other hand, since the stitching is more complicated on Goodyear welted shoes, they are more resistant to water seeping through and wetting your socks.
It can be re-soled without getting harmed.
Without doubt, soles will face wear and tear over the years, hence they are required to be re-soled. Imagine removing the stitches from the upper leather and sewing them back again, those shoes are bound to fall apart after a few rounds of re-soling. Since the soles of Goodyear welted shoes are sewn to the welts, the upper will still remain intact and no harm will be done to the leather. This is why many gentlemen are willing to pay a premium as Goodyear welted shoes can be maintained for a longer period of time.
Every construction methods have their pros and cons, and hence you just have to weigh them out to find what type of leather shoes you would prefer. Namidori Singapore provides made-to-measure and made-to-order customised leather shoes. Manufactured in Vietnam, Namidori specialises in Goodyear welt leather shoes, made with 100% natural leather covered all around the surface, insole and outsole. With Namidori, you will be able to choose your desired colour, style and design of your very own shoes. Now available at Assemble, you can get to try out the shoes sizes and take a look at Namidori's works. For more shoe inspirations, check out Namidori's Instagram as well!
Do drop us an email at hello@assemblesg.com to book an appointment or if you have any enquiries!