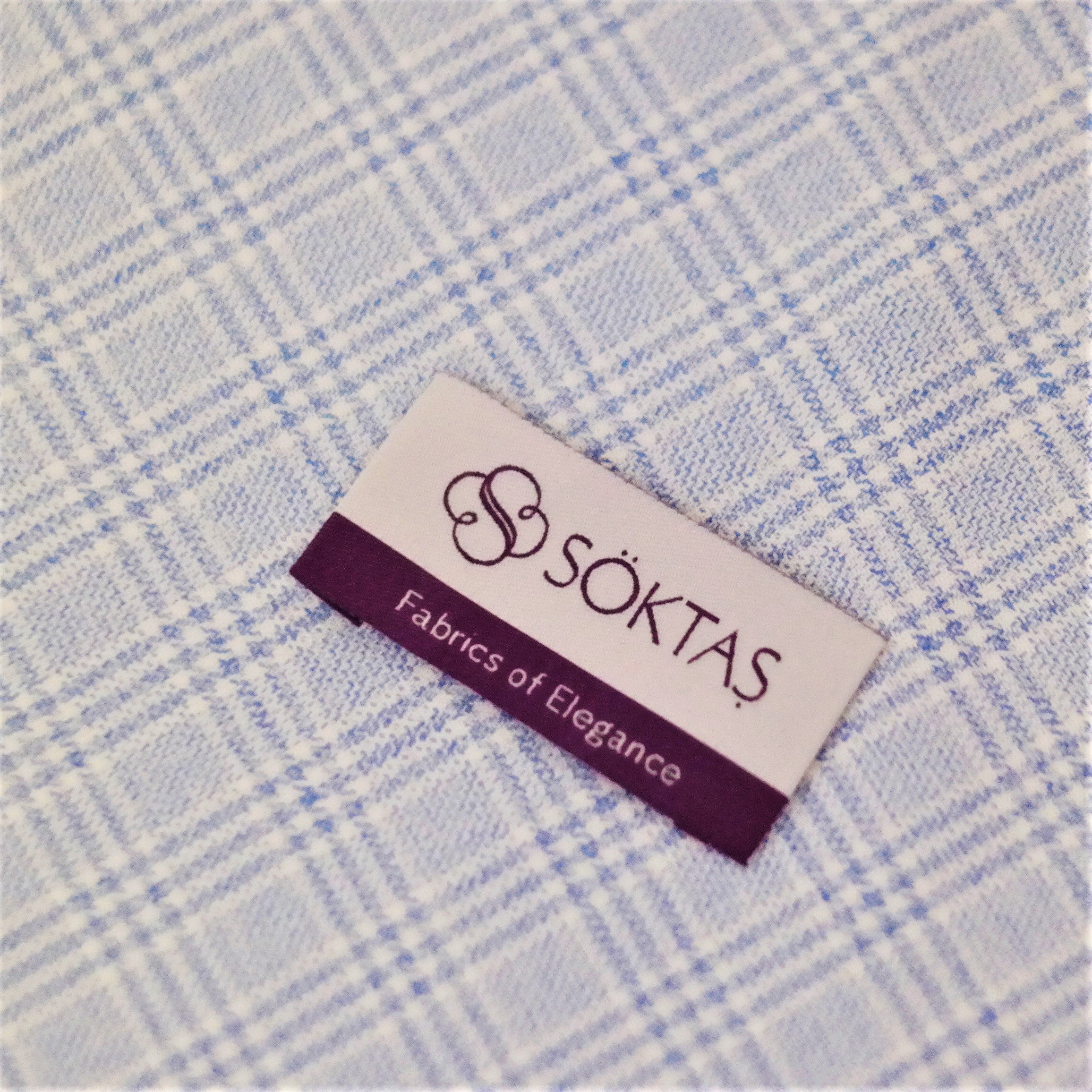 New Arrival: SÖKTAŞ Shirting Fabrics
Some of you who have been to Assemble might have seen this volume around. These books are our latest additions into the endless range of shirting fabrics!
SÖKTAŞ is a specialist designer and producer of cotton fabrics, founded in 1971 and was later listed on the Turkish Stock Exchange in 1995. From cotton growing, fabric designing, to weaving of fabric and the final finishing, SÖKTAŞ has full control of every processes required to have your shirting fabrics as the end product. No doubt the fabrics are of the best quality!
FYI, SÖKTAŞ is actually a silent partner of many of the World's well-known fashion brands. At a decent price, the quality of the fabrics will never be compromised.
So, what's so special about the SÖKTAŞ fabrics? Here's a few shirting ranges which will definitely interest you!
Are you one who travels all around running errands or attending meetings? It's usually almost impossible to be everywhere while looking as thoroughly kempt as ever! In the Traveller series, all fabrics come with a Non-Iron finish, which provides resistance against wrinkles. These fabrics are so because they are treated with a unique liquid ammonia. However they are still able to withstand wash and wear due to a continuous moist cure process.
Minimised wrinkles and easier ironing after wash allows you to look clean and crisp throughout the whole day, even with hectic schedules. With both functionality and style combined, SÖKTAŞ is here to save you from your horrible first impressions.
SÖKTAŞ Oxford (Left) vs Regular 100% Cotton (Right)
More often than not, clients come to us with this question, "I need a white shirt, but do you have something that is not see-through?" White-coloured or any other very light-coloured shirts have always been problematic. We always love them in our wardrobes, but they definitely would be a little bit too translucent.
14x Close Up of SÖKTAŞ Oxford
Oxford shirts would be your choice if you are looking for a thicker fabric. This fabric is produced using basket weave method, where numerous weft threads cross over warp threads of an equal number. This weaving hence creates the slightly rougher texture, but it makes the fabric much more durable than the usual dress shirt fabrics. Being thicker and more opaque, oxfords also help to cover up your privacy.
When it comes to tailored shirts, the main question to ask yourself is whether you want a good fitting shirt, or would you want more allowances in which you can move around with ease. Now here is another issue that many faced with their shirts. We all love to look slim, tapered and sharp. However, when it comes to a really good fit, comfort and mobility is compromised.
SÖKTAŞ has created a range of stretch cotton shirting fabrics, which consist of approximately 75% cotton, 23% nylon/polyamide and 2% elastane.  Nylon/polyamide and elastane (also known as lycra or spandex) have high flexibility, and they are largely used in manufacturing sportswear due to their strength and durability.
These components are commonly found in socks, snug but stretchy. Hence can you imagine wearing a shirt as comfy as your socks?
Other than the usual dress shirts, do you know that we have cotton jersey shirts as well?
14x Close Up of SÖKTAŞ Cotton Jersey
Cotton jersey is a kind of knit fabric which is weaved with interlocked loops of threading. Due to the way the fabric is produced, cotton jersey is incredibly light and soft, and is also very stretchable. With these properties, cotton jersey shirts are able to cling and hug onto your body without feeling constrained. You know what's better? You can hardly find creases on your cotton jersey shirts which stays there for the whole day!
An airy piece like cotton jersey shirt is excellent for everyday/smart casual wear!
Hooked? Reasonably priced at just only $180, get your hands on a tailored piece of SÖKTAŞ premium cotton shirt! Book an appointment with us now to look and feel the fabrics for yourself!
Do drop us an email at hello@assemblesg.com to book an appointment or if you have any enquiries!
Fellow Gents, Assemble would be holding a pop-up store at Takashimaya from the 21st October to the 27th October! With a gentlemen theme, the pop-up would display various brands of essentials for ev...
Read more